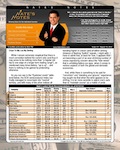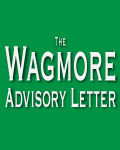 Thank you for your interest in our services!

At NotWallStreet.com, our goal is simple – help as many investors as possible grow their nest eggs over time without subjecting them to all of the hoopla, hype, and unnecessary worry often associated with "investing in the stock market."
Whether you are a novice just starting out in the stock market… or a veteran trader looking to improve your returns… we are glad you are here and ready to let us help you take the next steps towards growing your nest egg!
To start the subscription process, simply click on the link below:
Please keep in mind that with our total satisfaction guarantee, you may cancel at any time for a pro-rated refund on the unused portion of your subscription.
If you're not ready to subscribe but would like to take the first step towards letting us help you grow your nest egg, we hope you will consider registering on the website (for FREE and without obligation).
Benefits of becoming a registered user include:  access to additional areas of the website, notification of (and access to) any Special Reports that are published by Editor Nate Pile, and periodic promotional offers related to both Nate's Notes and The Wagmore Advisory Letter.
I'd like to register (no charge)
Thanks again for your interest in our services!  Please do not hesitate to contact us if you have any additional questions or problems with the subscription process.
---
Subscription rates for Nate's Notes (electronic delivery)*
1-issue Trial (28 days website access) – $34
1-year (12 issues) – $289
2-years (24 issues) – $519
3-years (36 issues) – $699
(you may cancel at any time for a pro rata refund)
All online payments are handled securely for us by PayPal (you do NOT need to have a PayPal account to subscribe), and you may subscribe with either a credit card or directly from your PayPal account if you have one.
*In addition to having immediate access to Nate's Notes as soon as it is published in its online format each month, some subscribers also like to receive a printed copy of Nate's Notes in the mail to read at their leisure a few days later. To cover the cost of printing and mailing these high-quality hardcopies of the newsletter, we charge and additional $5 per issue ($60 per year) for this completely optional feature (the content is exactly the same as the electronic edition).
TERMS AND CONDITIONS
• Each subscription is for individual use only and may not be shared with others.
• You may cancel at any time for a pro rata refund.
• We do not store your credit card information.
• We do not rent or sell your personal information to third party vendors.
• Past performance is no guarantee of future performance.