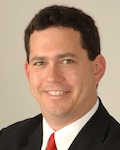 Since 1995, Editor Nate Pile has been sharing his ideas about the stock market and investing with individual investors around the world… and over the course of the past 28 years, his flagship newsletter (Nate's Notes) has quietly become one of the top performing investment newsletters in the country.
In fact, out of the literally thousands of "investment advisory services" that have sprung into existence over the past two decades thanks to the ease of publishing in the digital era, Nate's Notes is one of just a handful of them that can actually say it has held the #1 ranking for performance over one-, three-, five-, ten-, fifteen-, and twenty-year periods at various points in time according toMark Hulbert at HulbertRatings.com… and we hope you will take some time to verify this claim on his site when stacking our product up against any others you may be thinking about spending your hard-earned money on!
Each month's issue contains Mr. Pile's latest thoughts on the market, updated outlooks and recommendations related to the roughly 20 stocks that make up the newsletter's Portfolios at any given time, and a very clear set of buy and sell instructions for subscribers attempting to duplicate the trades being made by the newsletter.
To view a recent copy of the newsletter (for free and without obligation), simply click on the image of the newsletter below*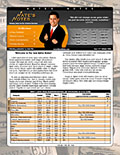 Important Note: This sample issue is dated February 9, 2018. Any and all recommendations and observations made in this edition are now out-of-date. Use this as a sample – for illustrative purposes only – to get a sense of the quality found in an actual edition of the newsletter. When you're ready to subscribe, click "SIGN-UP" in the main menu above to get started putting Nate's latest ideas to work for you!
*the sample issue is a .pdf file and will require Adobe Acrobat for viewing (click here to get Acrobat)