Nate Pile's favorite books on investing:
One Up on Wall Street, Peter Lynch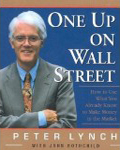 This was one of the very first books on investing that I read as I began to get interested in the stock market in 1988. The book has been updated several times since I first read it, and Peter Lynch has written a number of other books with similar messages since then as well. This is a great book to read if you are just starting out, as it does a good job of introducing new investors to the lingo of Wall Street, as well as debunking the myth that investing in the stock market needs to be "rocket science."
(click on book image to learn more about it on Amazon*)
---
Common Stocks and Uncommon Profits, Philip A. Fisher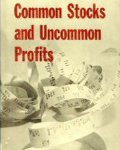 Jim McCamant loaned me a copy of this book the very first time I met him in his office at The Medical Technology Stock Letter, and it is the book that opened my eyes to the fact that small fortunes could be made in the stock market by buying shares in great companies… and then holding on to those shares for incredibly long periods of time rather than trading in and out of them on a regular basis. Of course, the trick is learning what to look for when deciding whether or not a company is "great"… but this book does a great job of laying out a framework upon which to base such a decision.
---
Extraordinary Popular Delusions and the Madness of Crowds, Charles Mackay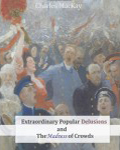 This book was recommended to me by a gentleman named Charles Noland. Chuck was one of my co-workers at The Medical Technology Stock Letter while I was there, and I fondly remember the many stories he would tell of the wild investment follies and successes he had seen in his life. The book covers all the great manias that have swept through modern societies over the centuries, and I recommend pulling it off the shelf anytime you find yourself thinking "this time is different" when it comes to the world of investments and speculation.
---
Stocks for the Long Run, Jeremy Siegel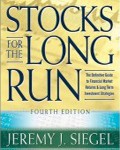 I was given a copy of this book by Michael Mork, a very successful hedge fund manager in my hometown of Healdsburg, California, who has been kind enough to let me pick his brain about the stock market every now and then over the years. Though it is a bit more academic than most of the other books on the list, the historical data presented by Dr. Siegel makes it clear that investing in stocks for the long run is actually a smarter, less risky way to invest your capital than simply buying "completely safe" bonds.
---
Reminiscences of a Stock Operator, Edwin LeFevre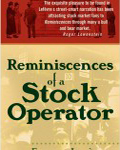 My all-time favorite book on investing. This book is actually a fictional retelling of the life story of speculator Jesse Livermore. Though the book was written in 1923 (and the rules regarding "transparency" in the brokerage business have changed quite a bit since then), the story is loaded with all kinds of valuable observations regarding the art of speculation that still hold true today, and is a must read for anyone who has been in the market long enough to wonder why things happen the way they do.
---
From Good to Great, Jim Collins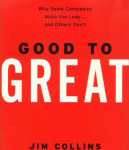 This is not a book on investing per se, but the author does a great job sharing the results of a study that he and his team conducted in their ongoing efforts to identify the critical characteristics that help some companies go from good to great (or, as is more often the case, prevent them from making that leap). There is lots of great information on the histories of some of the most successful companies in America, and I highly recommend this book to anyone who is interested in learning more about how great companies are run from the inside out.
*Clicking on an image will take you to Amazon's website where you can learn more about a book (and order it if you choose to). However, in the interest of full-disclosure, please note that if you end up purchasing a product from Amazon via this ordering process, Nate Pile will receive a small "affiliate fee" from Amazon in return for helping to generate the sale.